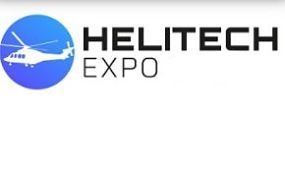 Helitech Expo is UK's largest event dedicated to helicopters, drones, parts, accessories and services. The show brings together leading manufacturers, suppliers, buyers and engineers to share their expertise in the Rotorcraft Industry.
The event will empower you to reimagine the possibilities and get the edge in technological advancement, by connecting with the products, people and ideas that will transform your Rotorcraft Business.
Incredible opportunity to discover the latest industry trends and technological advancements, through an assortment of over 300 Manufacturers and Suppliers exhibiting in 2023. Take advantage of free advice and consultations, helping you to secure the best deals and take your business to the next level!
This is going to be a truly visual masterpiece as well as a brilliant opportunity to educate yourself first hand on all the latest innovations, technology and designs available.
AIRBUS, UK Department for Transport, Bristow, Rolls Royce, Lilium, National Police Air Service, Civil Aviation Authority, Air Ambulance UK have already confirmed their attendance.